HotelExecutive: "Smart Service" Is The New Philosophy in Post-Pandemic Hospitality
14.04.2023
Source: https://www.hotelexecutive.com/business_review/7569/smart-service-is-the-new-philosophy-in-post-pandemic-hospitality

"Smart Service" Is The New Philosophy in Post-Pandemic Hospitality
By Jacques-Olivier Chauvin President & CEO, FAUCHON Hospitality | April 2023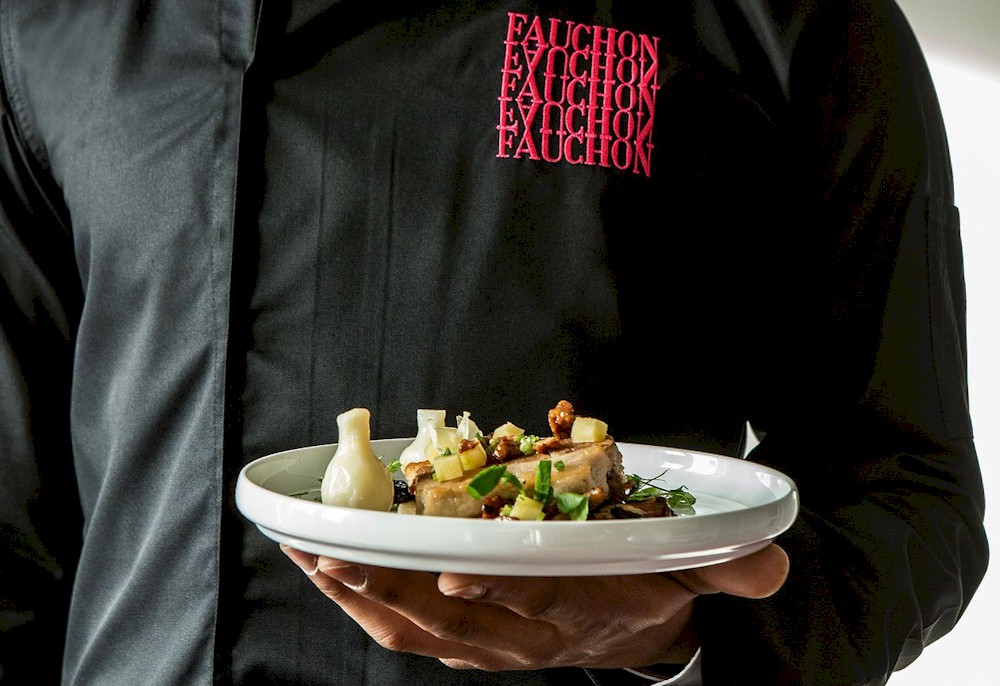 The pandemic was brutal to business around the world - including hospitality. 
The resulting changes in operations - cutting back or cutting out housekeeping, room service, dining, and more - was a matter of survival. 
There was simply no alternative. But the pandemic is over and this should not be a reason for service cutbacks to endure. Many hotels view the situation - and the ensuing labor challenges -as a way to shift operations (and cut back on services and amenities) for the long term, but this only leads to a general downgrading of hospitality which is not in the interest of our industry.
There is no doubt the labor situation has been quite difficult. People left the hospitality industry for many reasons, including to go discover their dream. But the reality is that dream was not always that exciting and they realized they missed the thrill of being in a hotel and so many have come back. Remote work proved to be quite boring for some as well and they yearned for the excitement of hotels and hospitality. In Europe, the talent situation has recovered quite well. But it is also important to give workers something to aspire to, enjoy, and find purpose in what they do.
Why We Need to Redirect Services
As we move forward in this post-pandemic world, from an operational point of view, we need to focus on a general redirection of services and amenities. Take housekeeping for example. Changing the bed linens every day is a traditional option which many feel leads to better guest satisfaction, but who does that at home? When you think about it, at a time of staffing challenges and environmental awareness, investing the time and effort in having housekeeping changing linens daily does not make real sense. 
And ultimately it offers a low return on pleasure as does the guest really remember a daily linen change after they have checked out? Most hotels have an operational procedure to change linens every three days anyway. Sure daily linen change can be offered as an option, but we should invest our time and labor into other instances which have a greater return on guest satisfaction.
For example, at Fauchon L'Hotels, we designed our properties in Paris and Kyoto to be the hotel in tune with women. This is clearly an area of service which is very subtle, personalized, and detailed. The complimentary amenities we offer include Dyson hairdryers, sophisticated lighting, properly sized bathrobes and slippers by Garnier Thiebaut, large backlit mirrors, and high-quality cosmetic products, 20+ varieties or FAUCHON teas and herbal teas, turndown service...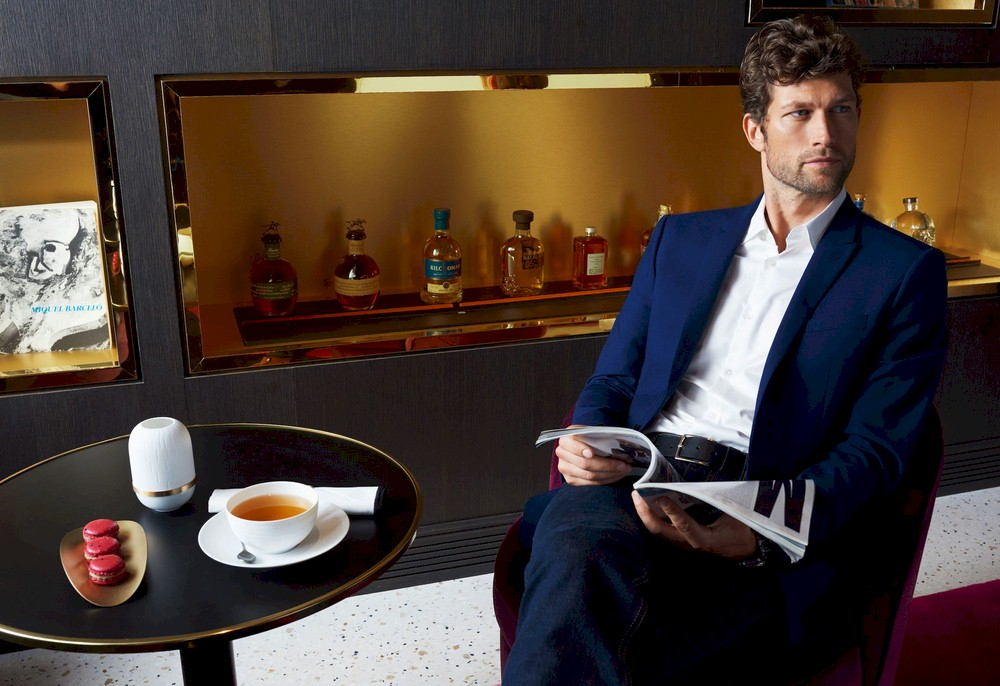 Exploring New Ways to Connect With Guests
During and after COVID it was important for hoteliers to be the guide to the city for guests. It was reassuring to provide them with security, welcome their family, and help them make the most of their time by visiting unique or unusual experiences. And for many hotels this required more staff than usual. We must remember we are in the business of hospitality and you don't want to offer robotic guest relations. You want to have sociable, pleasant team members who can share their knowledge and the best-kept secrets in the city or recommend personalized experiences to guests that relate to their interests or passions so this provides huge added-value to them. 
Additionally, utilizing technology for the guest to stay in touch with guest relations is also important so the guest can be out exploring and still have the security of knowing they can reach out to you via WhatsApp or text and rely on a human being on the other side to assist them in real time and offer very personalized service which is efficient and proactive. This type of service sticks forever in the guests' mind. They will remember these experiences and associate them positively with your hotel.
Another key to guest service is being able to recognize and help travelers celebrate an occasion or be aware of why they are traveling and if they have any special needs which require more attention. You can't take a one-size-fits-all approach to this, nor is it information contained in the room directory. Ultimate guest service involves finding out the purpose of their stay and then understanding what they need so you can deliver a bit more. It requires imagination, preparation, and psychology, and offers tremendous rewards at the end not just for the guest, but surprisingly for the employees as well. Team members actually find an incredible sense of purpose and fulfillment in being able to make a true difference in someone's day or holiday. It's actually incredibly motivating for staff as it's not routine work, but it's fun for them to do and something different than their regular responsibilities.
For example, at Fauchon L'Hotels, we like to recognize and celebrate life and spoil the guest cherishing special moments, which the staff loves to be involved with. It's about honoring something and making them happy in an unexpected way. And, more often than not, this will become an experience that is shared by the guest - either on social media or through conversation with friends and family - and this then becomes the ultimate organic marketing and promotional tool for you.
What Do We Do With Room Service and Minibars?
Room service has been an undisputable challenge in the hospitality industry and it has been slowly disappearing from many properties even at the higher end of the market. But room service is an amenity which should not be viewed as just delivering the standard menu with very minimal attention beyond dropping off the tray or table. It should become a reward and a reason to pamper the guest by providing them with attention or a pleasurable moment of conversation. Yet some hotels consider it a burden and under deliver or basically convince the guest not to have room service at all.
But if you consider the ADR of the five-star hotel, for example, and contemplate the room and the overall experience, it is actually our job to provide service above and beyond. And the same goes for the minibar. This should not be considered a burden. Instead it should be an occasion for surprise and delight, and the ROI and added value and returns on it can actually be quite significant if approached in the right way.
Continuing to Cut Back on Services Is Not An Option
During the pandemic, the Fauchon L'Hotel Paris chose to reopen very early and rather than cutting back on guest services and amenities, we viewed this as an opportunity to do more. We provided the guests who did travel and stay with us complimentary room upgrades. And we made ourselves even more available than before to ensure they experienced incredible personal attention - if they wanted it. Of course we respected those guests who simply wanted to be left alone as well. We were rewarded with the #1 hotel ranking on TripAdvisor in Paris (out of 1500+ hotels!) for quite some time thereafter. Clearly the guests appreciated that we were not cutting back and maintained our five-star luxury service.
As we move forward in hospitality in this post-pandemic world, hotels need to relate to the idea that being standard is not an option. The risk in cutting back services and guest amenities is that you then become nothing more than an Airbnb. You become a commodity to be easily replaced by people because then price is the only criteria of choice when you have removed the amenities and services which make each property unique. This is my number one fear for hospitality going down this road.
And, in fact, Airbnb is going in quite the opposite direction. Their best hosts are putting more and more services available as add-ons in their homes including a private chef, bodyguard, nanny, etc. They understand that by bringing added value to their homes it has a price and people are ready and willing to pay for it, because then your property becomes unique and you get to a level where a property sets a tone for luxury or amazing service and this has a similar advantage for hotels as well.
When it comes to food and beverage, I believe that it has suffered less in hospitality than other revenue-generating areas because at the end of the day, the guest is not obliged to go into the restaurant in a hotel. They have plenty of options just down the street. What we have learned from the pandemic with regard to food and beverage operations in the hotel - and ultimately all operations in the hotel - is that you can no longer have the typical hierarchy in staffing. Every single job should be meaningful. 
There was a time when the runner in the restaurant should never speak to the guest or take a coffee order. But now in operations we do - and need to - embrace the idea of flexibility and agility. Having the runner say good morning to a guest and take a coffee order is quite acceptable. And the runners actually welcome this. It gives them a more meaningful reason to go back to work and it is good for management as well so that everyone can have a more equal role in the overall hospitality "show".
For upscale hotels it is being even more than you were before and providing a more personalized approach. Take the time to find out the guest's reason for coming, ask if they have allergies, or if there are children, find out if there is a timing consideration for the meal to keep the kids from getting tired or bored. All of these considerations matter so much more now than before.
People have faced difficult challenges during the lockdowns from an inability to see friends and family to not being able to travel or have a special celebration. And now it's about sharing and living life and we need to employ psychology to understand it is a precious moment of which we need to make the most because who knows how many more moments like this there will be?
A family or group of friends may go to Paris and then question, "we will be in Paris again this year? Maybe not…" and so they want to make the most of it right now. This is why you want your staff to go the extra mile. Particularly with American travelers to Paris or any European destination who never know what the future might bring or if they will be able to travel internationally again soon and so they want to make the most of their time while they are here - or at any special destination. So then it becomes the strategic art of hospitality to be able to sell more to enable them to celebrate and indulge.
Why Flexibility Is Going to Be The New Normal for Hotels
The biggest change I see with regard to guest service and amenities post COVID is the concept of flexibility in hotel operations, especially in luxury Boutique hotels. This might include someone working in the restaurant in the morning and then checking someone out at the front desk later that day. Guests actually love this because they recognize the person from having interacted with them before and it goes back to the old innkeeper mentality. And talent aspires to this and it works if there are no boundaries for specific tasks. 
For them, the quest for meaning and purpose in their job is very strong. And with this setup, you can have two managers in a hotel and one can be in food and beverage and the other is in the front office. You can do the same with valet parking, which is a costly operation and a somehow repetitive  job for the attendants after the thrill of driving fancy cars wears off. So streamlining this operation can be approached with a different strategy. Why not have the night auditor bring the guest cars out in the morning? Or have the guest relations team members welcome the guests and walk them into the hotel and then drive the car and park it to achieve a significant cost reduction? 
From a talent perspective we need to concentrate on cultivating their differences and recognizing what they are interested in. With a flexible approach circulating them through a variety of different departments, talent can actually realize their way to becoming a hotel general manager or discover they love logistics or are really good at IT and decide that is the area they wish to pursue. 
For hotels who ultimately cut back on service - and want to continue to maintain those limitations - it's actually not about maintaining full service. The emphasis should be instead on smart service. Focus on giving the guests more in other ways, creating a more significant impact, which could potentially result in a better ROI, and involve fewer but more engaged and  happy colleagues.