What's new in Greater Fort Lauderdale
10.01.2018

Welcome to the latest edition of the Greater Fort Lauderdale Convention & Visitors Bureau's Leisure and Tourism Sales Newsletter designed to help you make your clients' visit to our destination sunny and memorable. 
greater together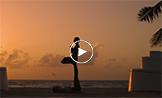 The Greater Fort Lauderdale Convention & Visitors Bureau recently launched an unprecedented initiative called "Greater Together" to serve as a warm welcome to visitors around the globe.
Visit sunny.org/greatertogether to view the #greatertogether video and see the Faces of Greater Fort Lauderdale. 


meet the team
The Leisure Sales team consists of several key members. As it relates to the success of your leisure business in our destination, we thought it was important to introduce or reacquaint you with each of them, one of whom in this and future newsletters will share a fun fact about where they live and what they love about our amazing destination.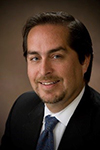 Fernando Harb
Vice President
fharb@broward.org
Fernando oversees the Tourism Sales department and manages the international leisure sales market with focus on the following countries and regions: United Kingdom, Germany/Austria/Switzerland, Italy, Brazil, Colombia, Ecuador, Central America, Caribbean and Asia.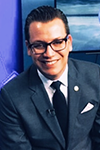 Erick Garnica
International Tourism Sales Manager
egarnica@broward.org
Erick also manages the international leisure sales market with specific focus on the following countries: Canada, Argentina, Chile, Uruguay, Peru, Mexico, France, Spain, Benelux – Belgium, Netherlands, Luxembourg and Scandinavia. He also works directly with the Broward County Aviation department on new airline development.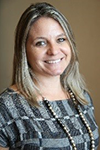 Caitlan Etchevers, Regional Tourism Sales Manager
cetchevers@broward.org
Gonzalo Rubio, Domestic Sales Associate 
grubio@broward.org
Caitlan and Gonzalo both oversee the domestic market attending trade shows and sales missions within the United States. Caitlan additionally runs the department's Travel Agent Academy program. 

Caitlan's Fun Fact: "I live in Pembroke Pines and love SHOPPING and DINING at the Shops at Pembroke Gardens.  We also have one of the county's largest parks, CB SMITH Park, which has a great Water Park for families!"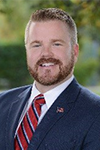 Justin Flippen
Project Manager
jflippen@broward.org
Justin manages destination preview FAM tours for domestic and international travel professionals and oversees the engagement of the destination's business partners' events and special offer listings on sunny.org, both important to the leisure sales market.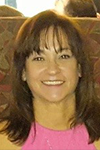 Raquel Flores, Administrative Assistant
rflores@broward.org
Stephanie Kneely, Administrative Assistant (not pictured)
skneely@broward.org
Raquel and Stephanie provide the team with important support including coordinating the travel agent VIP card program.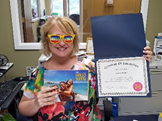 travel agent academy winner
Travel Agent Academy's winner, Deborah Mitchell from Cruise Holidays in Kansas City, won a 3-night stay at the Margaritaville Hollywood Beach Resort, a $50 gift certificate to Sea Watch on the Ocean, and a $50 gift certificate to the Shops at Pembroke Gardens.

Make sure to complete the Greater Fort Lauderdale Specialist Program to participate in special destination contests, get access into our private Facebook group and other special perks!
---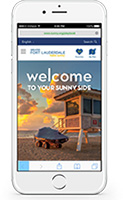 new digital vacation planner
In addition to being able to order print collateral, you'll also want to grab your tablet or computer to check out our new digital Vacation Planner, also available in seven languages to help acclimate our domestic and international visitors to our destination. 

The international versions are currently available in Portuguese, Spanish, Chinese, French, Italian, and German. Click here to view. 




---
hello travel professionals
Searching for the perfect beach getaway for your clients? Help your clients plan the perfect Florida vacation with up-to-date news:
Whether you are looking for hotels, attractions or things to do, discover how we can help you create a winning stay for your clients at sunny.org/traveltrade
---
sunny spotlight: Wilton Manors
If you're looking for a small town feel coupled with big city fun, Wilton Manors is your destination of choice. With 13 miles of waterways, nine parks, two walking trails, and a nature preserve, the City of Wilton Manors offers countless opportunities for kayaking, paddle boarding, walking, biking and spending the day outdoors. In addition, parks are equipped with ample venue space for weddings and special events.
Wilton Manors has a self-guided nature tour. After your day of play the Island City (as it's fondly called by locals) offers plenty of nighttime entertainment options including more than 30 bars and restaurants, 20 boutiques, and eight art galleries. The Art Expo on Wilton Drive takes place every third Saturday of the month. Click here for a map of the galleries. 

Offering a rich cultural scene, more than 40 annual festivals including art exhibitions, gallery walks, food festivals and holiday celebrations take place in Wilton Manors every year. The annual Wilton Manors Stonewall Pride Parade & Festival and Wicked Manors draw tens of thousands of festival goers. Wilton Manors is home to the notable Stonewall National Museum and Archives, Pride Center and the Island City Stage, organizations providing an array of cultural events, exhibits, a food bank, support groups, workshops, and so much more. 

Experience why Life's Just Better Here! Visit wiltonmanors.com to check the event calendar and learn more about Florida's Island City.
Richardson Historic Park and Nature Preserve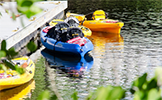 A Broward County cultural heritage landmark featuring a river boardwalk and boat dock, observation pier, a pavilion area, nature trails, restroom facility, a courtyard, natural habitat areas (where Florida urban wildlife including Florida Grey Foxes, Blue Herons and other Florida birds often spotted) and the Historical Manor House and Carriage House often used for hosting events and weddings. Learn more here.
Stonewall National Museum and Archives Gallery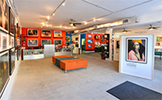 A cultural museum space, circulating library, and research archives with a mission of preserving and sharing the proud culture of lesbian, gay, bisexual and transgender (LGBT) people. It is the largest LGBT circulating library in the U.S., with more than 26,000 books, DVDs and periodicals. Exhibitions, author readings, discussions, movies and events are all year long. Learn more here.
---
hello events
Be sure to visit sunny.org/events to enhance your client's experience to Greater Fort Lauderdale with performances, concerts, exhibits, festivals and more. Check out some upcoming events:
Jan 25-28: Art Fort Lauderdale
Jan 27: Pegasus World Cup
Feb 10-Mar 25: Florida Renaissance Festival
Feb 11: Pride Fort Lauderdale
Feb 21-25: Crave Greater Fort Lauderdale Series at the South Beach Wine & Food Festival
Feb 27--Mar 4: 2018 FIVB World Tour Beach Volleyball Major Series
Apr 6-8: Tortuga Music Festival
Apr 28-29: Fort Rock
May 5-6: Ford Lauderdale Air Show
---
on the road
Look for us on the road, and say "Hello Sunny," in person at the following upcoming trade shows and sales missions: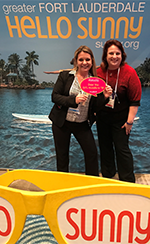 Jan 15-21: FITUR (Madrid)
Jan 18-22: Great Vacations Travel (Columbus, OH)
Jan 24-28: Mid-Atlantic Show (Reykjavik, Iceland) 
Jan 26-29: New York Times Travel (New York City)   
Jan 27-29: American Bus Association (Charlotte, NC)
Feb 4-7: IITA (Portland)
Feb 9-14:  Liberty Travel (New York City)
Feb 12-13: NY/NJ Sales Mission 
Feb 18-21: Connect Travel Marketplace (Orlando)
Feb 21-23: ANATO (Columbia)
Feb 27-28: Chicago Sales Mission
Mar 3-5: AAA Travel Market Place (Boston)
Mar 4-6: Showcase Italy – USA (Venice)
Mar 5-8: Seatrade (Fort Lauderdale)
Mar 7-11: ITB Berlin
Mar 21-23: Boston Sales Mission
As always, whether we see you on the road or here in sunny Greater Fort Lauderdale, we remain grateful for your continued dedication to our destination.
---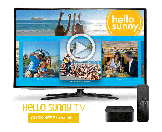 Watch all things Greater Fort Lauderdale 24/7. Check out live events and other exclusive Greater Fort Lauderdale content on the new Hello Sunny TV Network. You can also watch on Apple TV (4th gen) - visit the app store & search Hello Sunny.